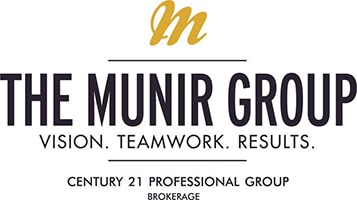 Manny Munir
Broker of Record
Century 21 Grand Realty Inc.
Real Estate
14 Borden Street
Brantford, ON N3R 2G8
519 756-3114
In every area of his life, Manny Munir has a quiet determination that keeps him focused on making good things happen for himself and others. As one of Brantford and Brant County area's premier real estate professionals, he's committed to the success of his clients, and he believes in doing whatever it takes help them achieve their goals. Manny brings exceptional knowledge of local real estate and will show you how to make the most of your investments. Call him today and discover determination you can believe in.  Manny Munir is proud to serve the real estate needs of residents of Brantford and Brant County, Ontario area, specializing in Brantford and Brant County real estate.
Awards
Ranked #1 Agent in Brantford "Readers Choice Award" 2012 (voted by the community)
Units Sold
Ranked #1 Agent for the Largest Century 21 Office in Brant County "2012, 2011, 2010"
Ranked #35 In Canada for Century 21 in 2015
Ranked #35 In Canada for Century 21 in 2014
Ranked #55 In Canada for Century 21 in 2013
Ranked #54 In Canada for Century 21 in 2012
Ranked #36 In Canada for Century 21 in 2011
Ranked Top 1% for Century 21 2012, 2011, 2010
Centurion
Centurion Honor Society (2014)
Double Centurion Producer (2014)
Centurion Producer (2013)
Centurion Producer (2012)
Centurion Producer (2011)
Centurion Producer (2010)
Masters
Masters Ruby (2009)
Masters Silver (2008)
Masters Ruby (2007)